Scott Rogers has authored four books that introduce mindfulness to lawyers, law students, educators, and parents. Mindfulness for Law Students is being used in law schools across the country and Mindful Parenting was included in the 2007 Miami Book Fair and is found on reading lists for mindfulness workshops of parents.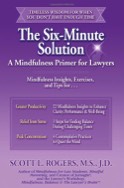 The Six-Minute Solution: A Mindfulness Primer for Lawyers
"Scott's original methods of waking us up to the present moment are easy to understand and a delight to experience. The simplicity and power of his techniques make them all the more appealing to busy lawyers."
-Melvin Rubin, Mediation Teacher,
Founder, Mediation Services, Inc.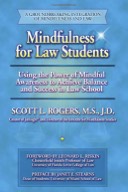 Mindfulness for Law Students: Using the Power of Mindful Awareness to Achieve Balance and Success in Law School

"Scott Rogers offers an exceptionally creative approach to bringing mindfulness to the legal profession."
-Leonard Riskin
Chesterfield Smith Professor
University of Florida Levin School of Law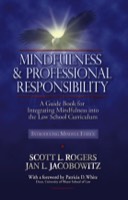 Mindfulness & Professional Responsibility: A Guidebook for Integrating Mindfulness into the Law School Curriculum


"Rogers and Jocobowitz have skillfully tied together the principles of ethics, the practice of mindfulness, and the promise of science in this wonderful book. I am left wanting to take their course!"
-Amishi P. Jha, PhD
Neuroscientist and Associate Professor of Psychology, University of Miami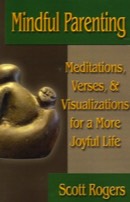 Mindful Parenting: Meditations,
Verses & Visualizations for a More Joyful Life


"By showing us how to use the powerful tools of mindfulness, meditation, and creative visualization, Scott Rogers has demystified the spiritual aspect of being a parent and opened the door to a more deeply aware and loving family life that many parents are currently seeking."

-Fred Eppsteiner, Editor, The Path of Compassion
Dharma teacher, Florida Community of Mindfulness